Self-Sovereignty Over Your Personal Data is a Human Right
In the modern tech industry, our personal data has become fuel for businesses that provide our essential digital services. Our data has tremendous, intrinsic value, but how do we package that data for wholesale while keeping it secure and private. metaMe is an early-stage blockchain-based protocol that containerizes private data and gives end users the power to monetize their personal data.
metaMe's personal AI gives users' "digital twins" a safe home and is dedicated to serving the user with an accessible storehouse. metaMe's protocol enables users to improve their lives and provides a marketplace in which they can sell their data for a fair price.
To get funding, market traction, and acquire their first pilot programs, metaMe needed a clear strategy of product ideas, mockups, and prototypes to communicate their value proposition.
Product Strategy
Clickable Prototypes
User Research
Workshop Facilitation
Leverage Lean UX principles to create mid-fidelity prototypes in Sketch and AdobeXD to demonstrate product functionality;
Conceptualize proof-of-concept products to leverage the metaMe protocol;
Manage multiple vendors and partners to develop generative, design thinking workshops;
Source and manage front-end engineers to build MVP;
Won a pilot program in a major consulting firm's HR department for developer of early-stage blockchain-based protocol by honing value proposition messaging while shepherding team through product development, prototyping, and start-up activities; networked with advisors, partners; and prospective investors;
Invited to participate, as 1 of 10 out of 120 others, in exclusive accelerator program with IBM and Columbia University;
Assisted in raising nearly $1M in venture funding;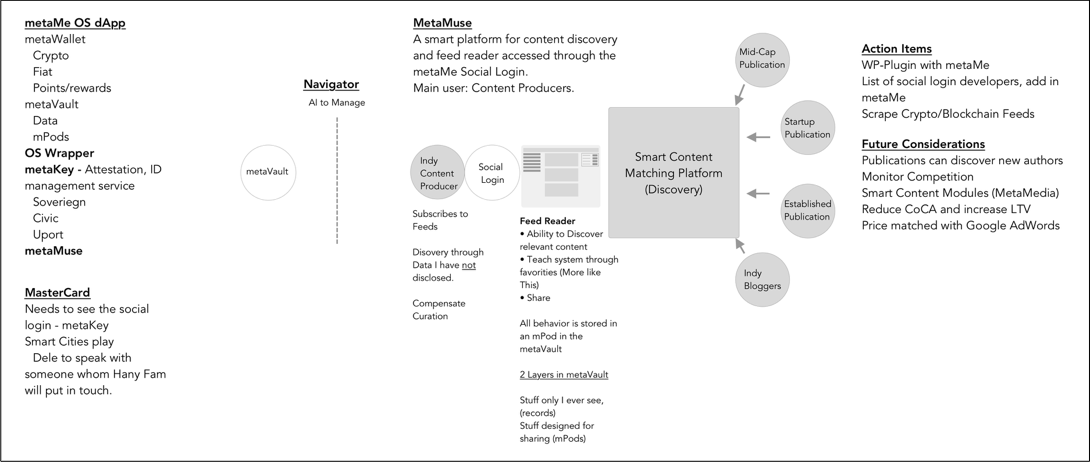 Proof of Concept Products
metaMe needed to demonstrate their protocol with real-world applications. I conceptualized products in collaboration with the executive team and then created multiple prototypes to test with end users in workshops and "in the wild" as part of a strategy to create these decentralized applications (dApps).
The first use cases were a news feed reader and a social login because of the utility it would provide users and the simplicity for building an MVP.
User Flows & Documentation
I use a variety of approaches to visualize and communicate the overall structure and flow of individual screens that the user will see as they interact with a product. To the right is one example of a wire-flow created in Sketch of the social login dApp.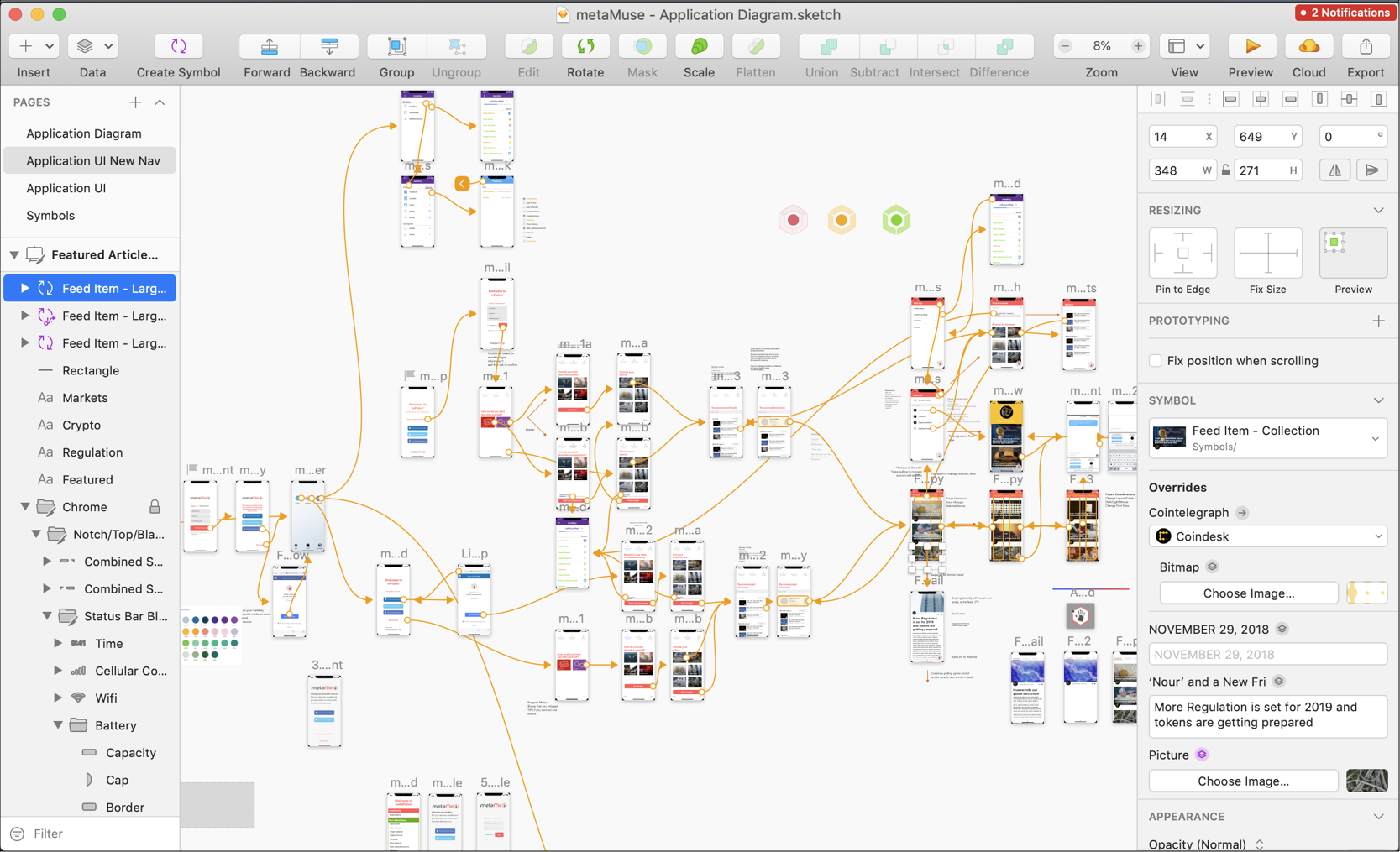 Prototyping Tool Migration
Turn around times in Sketch were becoming unbearable and I found that the new version of Adobe XD provided us a more efficient workflow.  After moving everything over, we're able to more rapidly iterate through interfaces, transition states, and micro-interactions yielding a more accurate prototype of our vision.
Co-Creating with Digital Natives
metaMe needed to validate their assumptions about how users perceive data privacy and security. I brought in award-winning design thinker, Seda Evis, and she helped find clarity about how end users truly feel about giving away their personal data to Big Tech. Uncovering their pain points gave us the insight revise and push our solutions forward.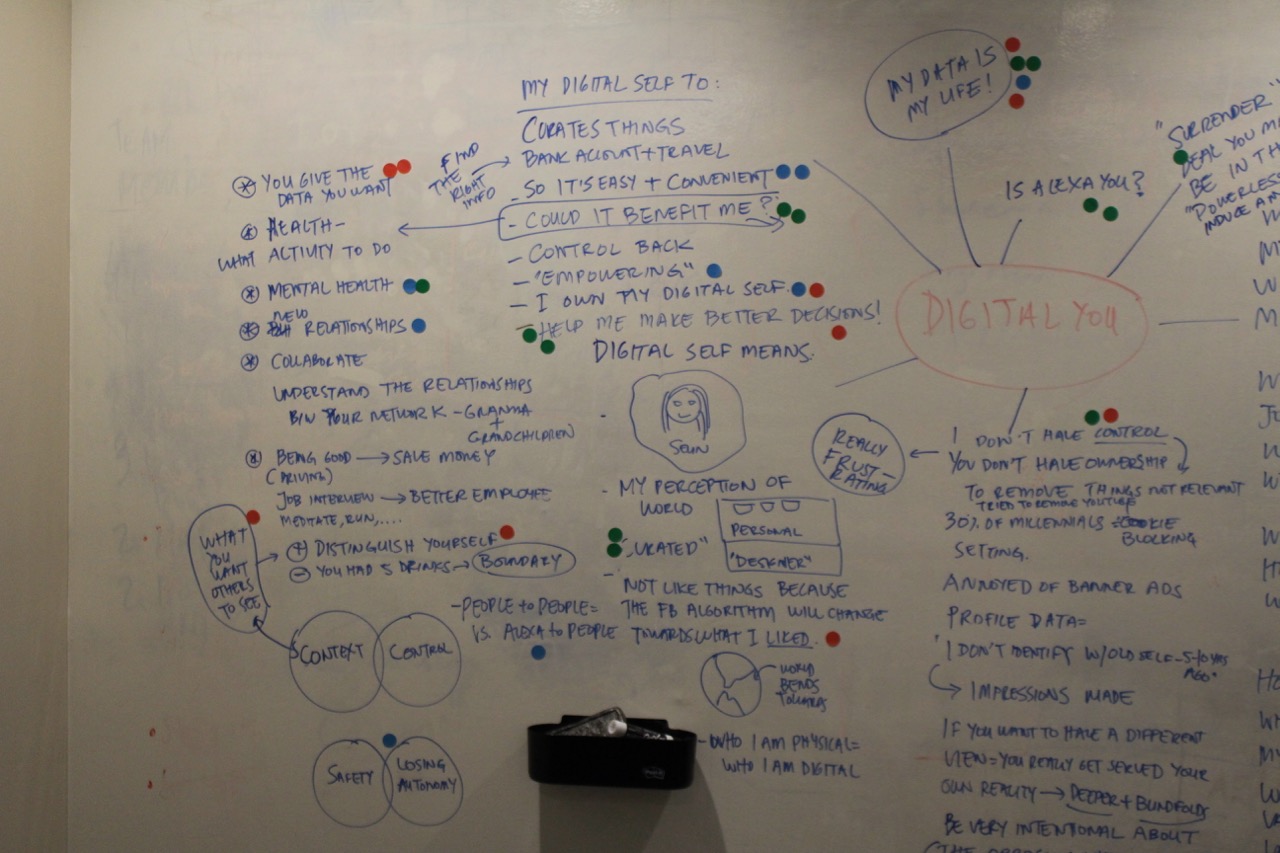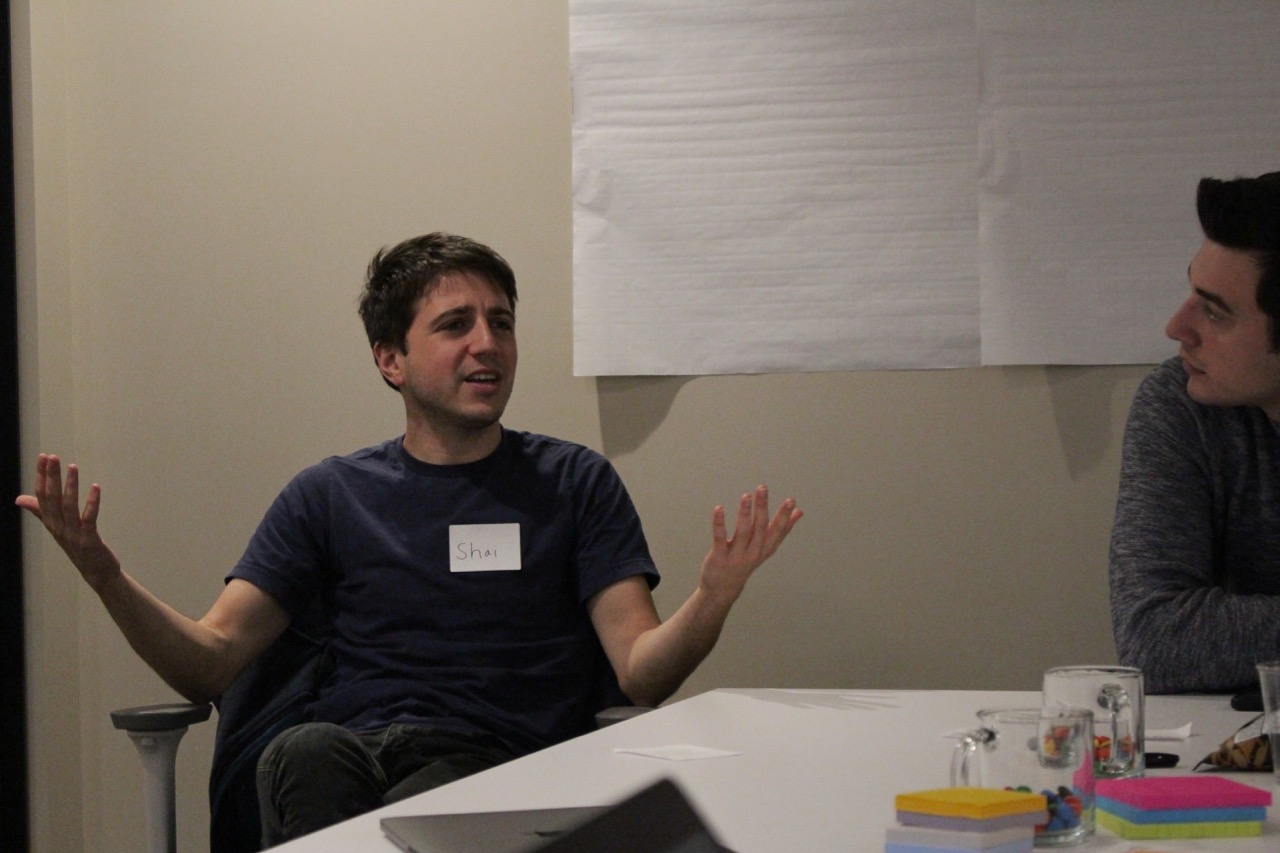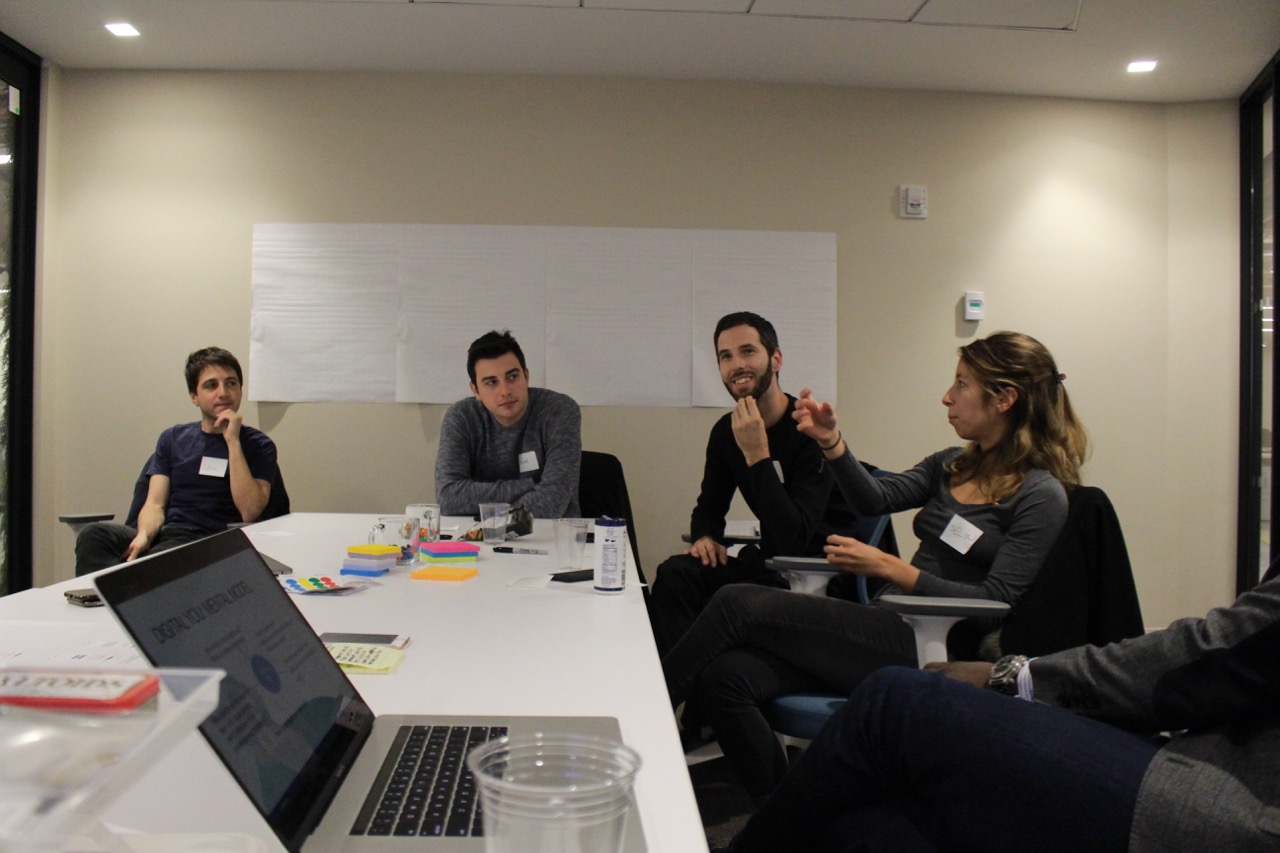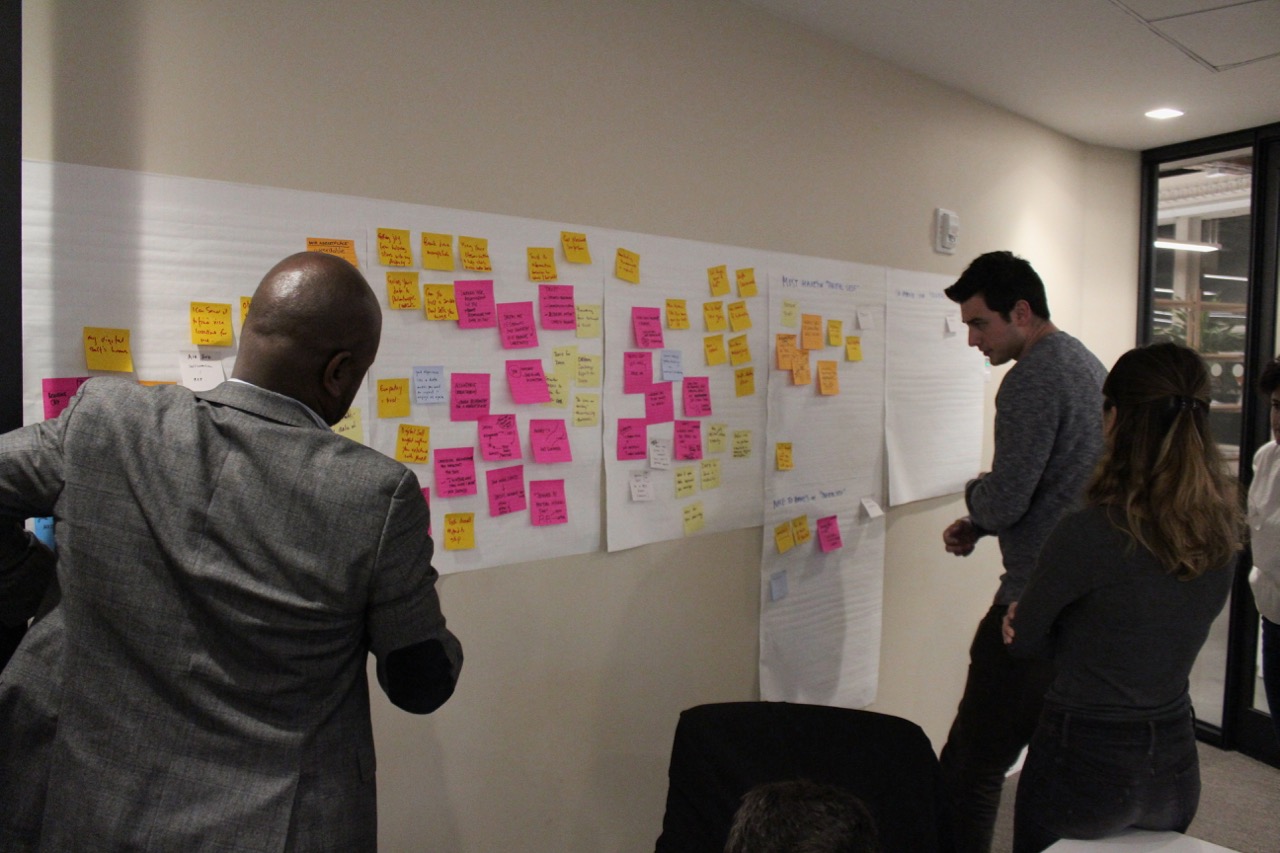 Wellness & Stress Management
metaiKnyts – Content Reader