Interesting to say the least. Not really sure what the benefit is yet, but it looks cool if nothing else!
Update: Navigation has improved significantly since I first found this. I can now see a real benefit to traversing twitter in this way.
When you roll-over the middle blocks (you're neighbors' recent posts), you can branch out into their neighbors. The extended hieght tweets appear to be related to time in between tweets.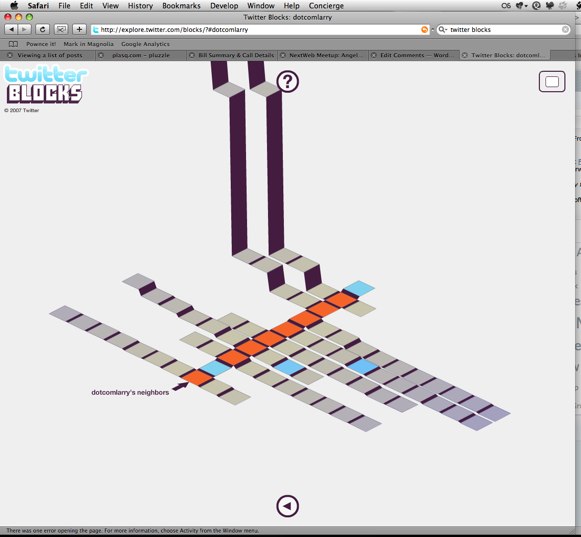 Would definetly recommend playing around with it if you're interested in a visual of the twitterverse.
Twitter Blocks